Top Amazing Home Design Ideas You'll Fall in Love With!
Your home is your sanctuary, and creating a space that reflects your house style and personality is essential. Whether you're moving into a new house or looking to give your current one a refreshing makeover.
I have got you covered! In this article, I will explore the top home design ideas that are sure to inspire and delight you.
From simple and budget-friendly tips to more elaborate and luxurious options, there's something for everyone. So, let's dive in and discover the perfect ideas to transform your house into a dream home!
Create an Inviting Entryway: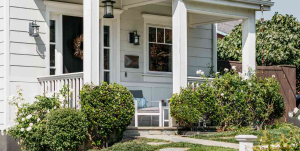 An inviting entryway is the first impression guests get of your home. By adding a stylish console table, mirror, and rug, you create a welcoming space that sets the tone for the rest of your house.
You can achieve this by Removing any clutter and keeping the space clean, adding a stylish console table, a mirror, and a decorative rug, and Placing a welcoming plant or flower arrangement on the table
Cozy Living Room Setup:
A cozy living room setup focuses on comfort and relaxation. A spacious sofa, accent chairs, and a coffee table create a comfortable space for family and friends to gather and enjoy each other's company.
Opt for a comfy and spacious sofa with plush cushions. Add some accent chairs, a coffee table, and a cozy rug to create a relaxing living room where you can unwind after a long day. see also some modern living room design ideas you will like
Integrate Nature with Indoor Plants:
Indoor plants add a touch of greenery and improve air quality. Choose low-maintenance plants like spider plants or succulents if you're new to gardening.
Research low-maintenance indoor plants suitable for your space and lighting, Use attractive pots or planters that complement your interior decor, and Position the plants strategically around the house to create a natural ambiance.
A Gallery Wall of Memories:
Create a gallery wall featuring your favorite photos and artwork to make a personalized statement in your living room or hallway.
Select your favorite photos and artwork to create a cohesive theme, choose frames that match your interior style and wall color, and arrange the frames on the wall with spacing that pleases the eye.
Stylish Dining Area:
Upgrade your dining area with a trendy dining table and chairs. Add a pendant light or a chandelier above the table for a touch of elegance.
Choose a dining table that fits your space and complements your decor, and select comfortable and stylish dining chairs, then add a pendant light or chandelier above the table for a focal point.
Trendy Wallpaper Accents:
Choose a wallpaper that complements the room's color scheme and style, Prepare the wall by cleaning and priming it for easy installation, and Carefully apply the wallpaper, ensuring no air bubbles or wrinkles.
Choose chic wallpaper for an accent wall to instantly elevate the style of any room without overwhelming the space.
Open Shelving in the Kitchen: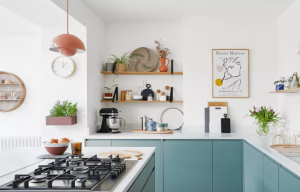 Open shelves in the kitchen not only showcase your beautiful dishes and glassware but also make it easier to access your essentials.
Remove unnecessary items from existing cabinets and declutter, Install sturdy and stylish open shelves on a blank wall. Organize your kitchen essentials and display decorative items on the shelves.
Pendant Lighting:
Replace old fixtures with trendy pendant lights to create a modern and sophisticated ambiance.
Choose pendant lights that match your decor theme and add personality, Hire a licensed electrician to install the fixtures safely. Adjust the height of the pendants to ensure proper illumination.
Convert Unused Spaces:
Transform an unused corner or nook into a cozy reading corner or a small home office for maximum functionality.
Identify an underutilized space and envision its potential use, Measure the area and plan the layout with furniture and decor. Implement the design, making sure it aligns with the room's purpose.
Statement Area Rugs:
Add vibrant and eye-catching area rugs to enhance the aesthetics of your living spaces.
Measure the room to determine the appropriate rug size, Choose a rug that complements your decor style and color scheme. Place the rug strategically to define and anchor the space.
Rustic Touches:
Incorporate rustic elements like wooden furniture and reclaimed decor to add warmth and charm to your home.
Incorporate reclaimed wood or rustic furniture pieces, Add natural textures like jute, burlap, or distressed finishes. Use warm, earthy tones and incorporate vintage decor elements.
Stylish Bedding for Bedrooms: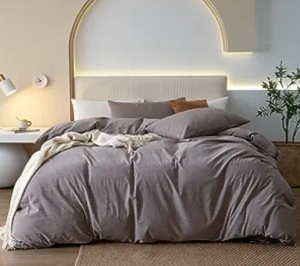 Upgrade your bedding with stylish patterns and textures for a hotel-like feel in your bedroom.
Choose high-quality bedding that fits your mattress size. Mix and match patterns and textures to create an inviting look, Layer the bed with decorative pillows and throws for added comfort.
Luxurious Master Bathroom:
Invest in high-quality fixtures and accessories to create a luxurious spa-like retreat in your master bathroom.
Invest in high-quality fixtures, such as faucets and showerheads. Add luxurious elements like a rainfall shower or a freestanding bathtub, Use premium materials for countertops, tiles, and cabinetry.
Multi-functional Furniture:
Choose furniture with hidden storage compartments to maximize space in smaller rooms.
Look for furniture pieces with hidden storage compartments. Consider convertible pieces like sofa beds or extendable dining tables, Optimize space by choosing furniture that serves multiple purposes.
Minimalistic Home Office:
Create a clutter-free and inspiring home office with sleek furniture and ample natural light.
Keep the space clutter-free and organized with proper storage solutions. Choose a simple and functional desk and chair. Add a few decor items and artwork to personalize the space.
Kids' Playroom:
Design a fun and vibrant playroom for your kids, complete with colorful storage solutions and interactive elements.
Designate a dedicated area for the playroom with ample space for toys. Use colorful and child-friendly storage solutions. Add a soft and comfortable rug for kids to play on.
Coastal Theme:
Embrace a coastal theme with nautical decor, soft color palettes, and natural textures for a soothing and beachy vibe.
Choose a color palette inspired by the sea, like blues, whites, and sandy tones. Incorporate nautical decor elements, such as shells, ropes, and anchors. Use natural materials like driftwood and rattan for furniture and decor.
Industrial Chic:
Combine raw materials like exposed brick and metal accents to achieve a trendy industrial look.
Expose brick walls or incorporate faux brick wallpaper for an industrial look. Choose furniture and lighting with metal accents. Add vintage or factory-style decor for an authentic industrial feel.
Walk-in Closet:
Create a dreamy walk-in closet with custom shelves and organizers for your clothing and accessories.
Assess your storage needs and plan the layout of shelves, racks, and drawers. Install lighting to make the closet functional and visually appealing. Organize your clothing and accessories to maximize space.
Artistic Wall Murals: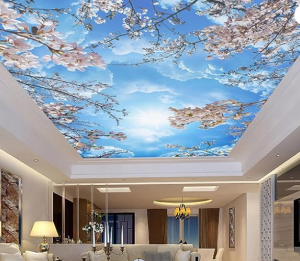 Consider adding a stunning mural to make a bold statement in your home.
Select a wall that can be a focal point for the mural. Choose a mural design that complements the room's style and theme. Hire a professional artist or use peel-and-stick wallpaper for easy installation
Window Seat:
Install a cozy window seat with plush cushions and throw pillows for a perfect reading or relaxation spot.
Measure the window area to build or buy a seat that fits perfectly. Add comfortable cushions and pillows for coziness. Install shelves or drawers beneath the seat for extra storage.
Outdoor Lounge Area:
Create an inviting outdoor lounge area with comfortable seating, a fire pit, and some fairy lights for cozy evenings.
Select weather-resistant furniture that suits your outdoor space. Arrange seating to promote conversation and relaxation. Add outdoor accessories like cushions, lanterns, and plants for ambiance.
Smart Home Technology:
Upgrade your home with smart devices like thermostats, security cameras, and voice-activated assistants for added convenience.
Research and select smart devices that align with your needs and budget. Install and set up the devices according to the manufacturer's instructions. Connect the devices to a central smart hub or use a smartphone app for control.
Bohemian Vibes:
Incorporate eclectic patterns, textiles, and plenty of plants to achieve a laid-back bohemian style.
Mix and match patterns, colors, and textures in a carefree way. Incorporate textiles like tapestries, rugs, and throw pillows with boho patterns. Use low seating and floor cushions for a relaxed atmosphere.
Earthy Tones:
Use warm and earthy color palettes to create a soothing and harmonious atmosphere in your home. Choose a color palette inspired by nature, including warm browns, greens, and beiges. Use natural materials like wood, stone, and rattan for furniture and decor. Add plants and greenery to enhance the earthy vibe.
Conclusion:
Each of these home design ideas offers a unique way to personalize your living spaces, making your home a reflection of your tastes and preferences.
Remember, these steps are meant to be a general guide, and you can always adapt and customize them to suit your personal preferences and the specific requirements of your home. 
This 25 fantastic home design ideas is to help you create your dream living space. The key is to infuse your style into every aspect of your home. Whether you're a fan of minimalism, love vibrant colors, or prefer a more traditional approach, there's no right or wrong way to design your home. So, let your creativity flow, have fun, and turn your house into a place you'll love to call home. Happy decorating!