Tips to note before you your new house plan construction project
New house plan project is most time difficult for home owners to understand what it takes to start and finish the project. As a result, you find it very difficult to execute your new house project simply because you really do not know how to go about it, or the fear of getting it wrong.
If you are new in the building construction industry and you are likely to start your new home construction project. I will like you to pay attention to the listed 56 tips to note before you start your new house plan construction project.
1. Understand your budget cost
As a new bee in the building plan construction industries, you should ask yourself the following question on the budget cost. it is very necessary to have idea of what it will take to kick start the project, where you will get funds for the house project and how to repay back the funds for the house plan project.
It will also be wise for you to critically analyse every component of the budget cost, remove unnecessary addition of project activities and reduce some project activities where applicable.
Finally, remember to always work within your budget cost, avoid any construction activities that will make you work outside your budget cost.
For example, if you plan to construct a one-bedroom apartment at a cost of x naira, avoid any other construction activities in relation to the one-bedroom construction project that will lead to extra budget cost, except you are prepared for additional increase in the budget cost.
2. Involved the professionals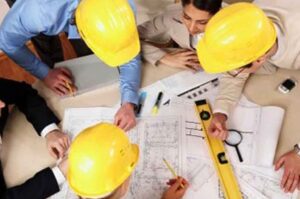 If you are thinking you can manage your house plan project alone and you did not include the professionals in your budget planning cost, I am here to let you know that you have already planned to fail.
The professionals have a major role in your house construction work, it is very important you carry them along.
Look for a good architect to design a moderate and easy to build home that will be in line within your budget estimate.
Look for a competent civil/structural Engineer to carry out proper construction work activities that will conform to the design construction/architectural details and will be in line with your design budget. This will help to eliminate quacks and promote efficiency in your house plan construction project. You can find one through referrers from friends, neighbour or previous work done by the engineer.
3. Know your land before payment
For no reason, don't pay for a land you do not understand the functionality. It is not every land you pay for that will be suitable for your house plan construction project.
Take time to investigate your land to know if it will cost you additional money before you can build on it.
Some land might be in dispute which might result in settlement before you can build on it. These might cause you additional money or you lose the land.
Some land might be in a low land area, and this might make you fill too high to get to normal ground level while others land might be in swampy area which might cause you a different design and construction approach.
You need to carefully study your land, ask relevant and important questions, use a third party to investigate if the land is free from dispute and finally get all document agreement regarding the land.
Once you are satisfied with the functionality of the land, you can proceed for payment but remember after payment quickly carry out perimeter fencing to avoid any one else encroaching your land.
4. Build Economic homes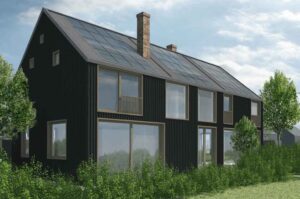 Every one wants to build a big home but not everyone that really need a big house, if you are new to building construction, try as much as possible to make your first house plan construction an economy home.
Consider building a house that you can later re sell or rent in the long run or try to build a house that can be easily maintained and converted to other uses when the needs arise
No matter how much you will love your house now, you will need to consider a time when you will need to upgrade to a more better once so be more economic in your house plan designs.
5. Make your home Green
Take the opportunity to upgrade any appliances you have to a higher star rating. This can include washing machines, dishwashers, fridges, taps and light globes.
Make sure you have green areas in your house design construction project and try as much as possible to plant trees where applicable.
Any step you can take to reduce your carbon footprint and your energy bills is a positive one.
6. Passive home designs
Consider building materials and other passive design elements to reduce the cost of your bills.
Ensure your main living areas are orientated north to allows the sun to naturally provide light to your home during the day. In some location the sun helps to provide heat to the house during the winter period
Try as much as you can to Install eaves, good insulation, glazed windows and other such devices that will help to contribute to a better home.
Spend time researching the latest building trends and materials. Talk to people in the real estate and home building industry, do extensive online research and ask lots of questions.
In the end, you will be grateful you spent so much time preparing to ensure your new house plan construction project really is a dream come true!
7. Have A Professional Attorney Review the Contract
Get a learned fellow to go through your contract document and interpret every section to your understanding before signing any contract document.
8. Fully go through the Complete House plan approval process.
Avoid shot cut to your building approval process, make sure you get your house plan approval document before you start construction works.
9. Make A Priority List & A Wish List
10. Ask What the Builder Includes in The Base Price
11. Ask What the Builder Charges Extra For
12. Ask What Fee the Builder Charges to Build the Home
13. Mentally Walk Through the Floor Plan (Over and Over Again)!
14. Understand the Property Boundaries
15. Protect Mature or Old Growth Trees on The Property
16. Expect to Spend More
17. Take Time to Build It Right
18. Be Flexible
19. Don't Build the Most Expensive Home in Your Neighbourhood
20. Plan for Outdoor Living Space
21. Enhance Bedrooms with Tray or Vaulted Ceilings
22. Position the Laundry Convenient to Bedrooms
23. Create Wide Walkways & Stairways
24. Include A Walk-In Pantry
25. Allow Ample Work Spaces in The Kitchen
26. Reconsider High-Maintenance Materials (Marble, Stainless, Natural Stone)
27. Whenever Possible Use Low or Maintenance-Free Building Components
28. Price Compare & Purchase Fixtures Online (Lighting, Plumbing, Blinds)
29. Invest in Great Closet Storage Systems
30. Enhance Walls with Sconce Lighting
31. Add Ambiance with Dimmer Switches
32. Make Sure Porches Are 6′ Deep or More (For Furniture)
33. Include Outlets Outside & On Roof Line (For Holiday Lights)
34. Include Space for Your Hobbies (Craft Room, Extra Garage Space, Garden)
35. Don't Skimp on The Details
36. Ceilings Should Be At Least 9 Feet High
37. Enhance the Home with Unique Trim & Mouldings
38. Consider Some Extra Conduit Behind Walls for Future Electrical
39. Plan Smart for Outlet Locations (Computer, Coffee Maker, Modem, TV, Etc)
40. Know That Adding Something Later Will Always Cost More
41. Go to Home Shows to Get Ideas & Take Pictures
42. Remember, If Designed Right, A Great Home Doesn't Have to Be Huge